The girls in Doncillas took bags of clothes & gifts to a village and distributed them to the poor.

Roy & Janice have been sponsoring Samuel & William for many years. He is a pastor in Charlotte, NC & they came here to spend a few days with the boys. The connection between the child and their sponsored families is such a wonderful connection. Children with sponsors feel as though they have an extended family.

We received our first ever sponsor from Brazil today.

Gladys does the Christmas gifts, etc. & today he fell in the city & so is wearing a brace.

The women took Amber & McKennie out for their birthdays.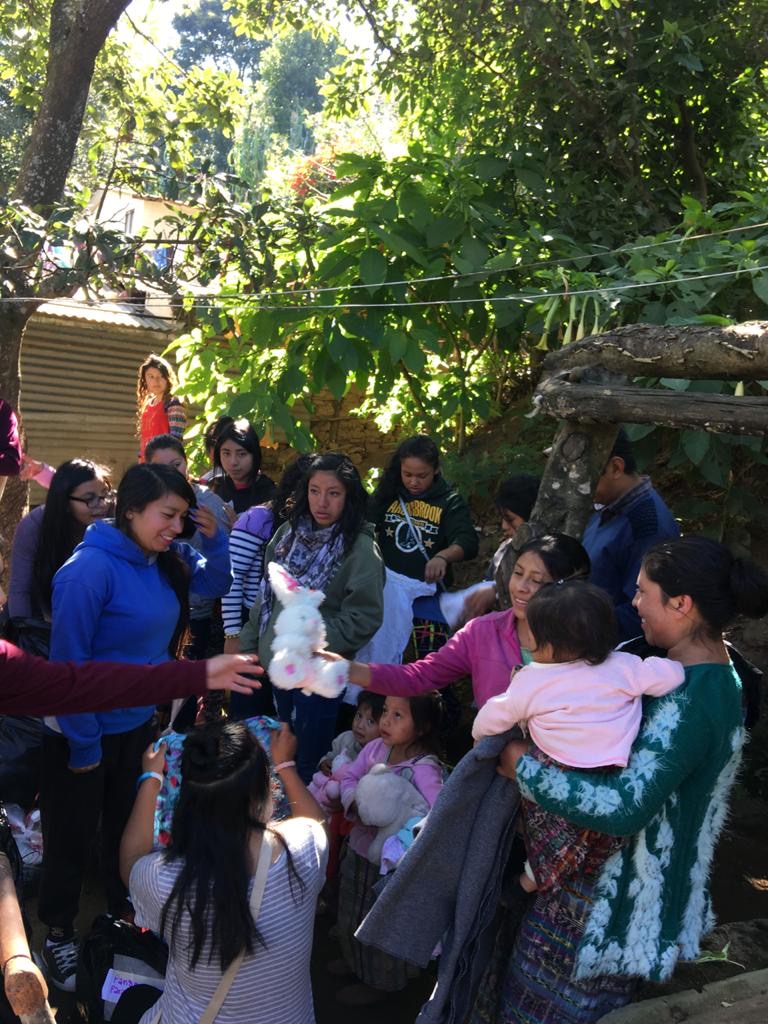 7/12/2003. I will retain the areas of spiritual development, church planning, Christmas, Pastor development and college students. Of course, as you read this, it did not work for very long and soon I would be back in the saddle. The board wants Dottie & I to travel 4 times a year to "Put a face on the ministry".
7/13. I wrote the following in 2003. "Passing the baton will be difficult if not impossible for me". It turned out to be true and it would not become a reality until July 11, 2018. Melvin, my pastor, ministered to the staff on "Letting our light shine".
7/14. Lightening struck & fried my computer. Melvin is still here and is a computer geek so we went & bought a new one & he got it all up and running. Debbie, our USA office manager, had a wreck and totaled her car. She was uninjured.
7/15. Aura who is our psychologist and Eddy who is the office manager moved into the new office complex along with Paula. We hired two bilingual secretaries as Carlos wants to write a guide book in both English and Spanish.