Cindy 2 in dialysis passed away today. She had been sent home by the judge.
There was a 4 cars/truck collision in front of our house as people continue to turn illegally. Three ambulances!
We had a dip in offerings in March but we are still ok. As long as we can continue to pay our bills we will be grateful. Not having teams has made many of our children so sad because they look forward to seeing sponsors and friends from the states.
Dottie and I pray nightly for you and ask that you will do the same for us. We will all get through this! PTL!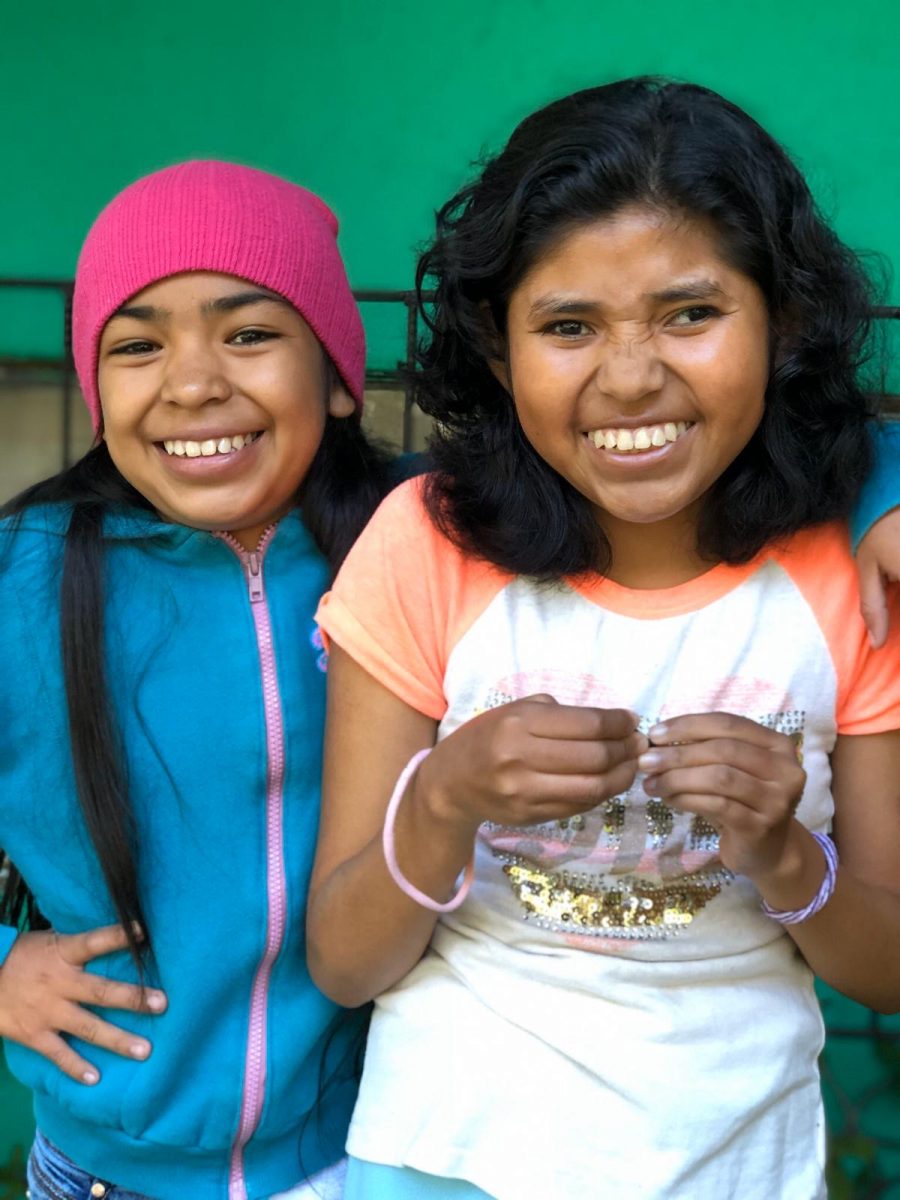 Cindy is on the right. A forever smile.
3/9/2004.The teenagers have jumped into the baby dorm with a zeal to help. Four moved in permanently. So many of our older children are helping in the many dormitories. One of our older boys drove some of the teens to the movies while Dottie and I provided pizza for all the children. I have often wondered how many pizzas our children have eaten over the years. Dominoes has given us 2 for one any day of the week and will still be doing it as I type this in 2020.
3/10. Dottie had a sleepover with each group of girls with a different group throughout this week. She took the teenage girls to see "The Passion" and then to dinner. On her way home the van had a flat and when a man stopped to help her she discovered that the spare tire was stolen. No cell phones! So two of the girls caught a bus and came to Casa. John took a tire off the other van and we went and changed it for Dottie. It was very late by the time they arrived home.
3/11. We had sunrise services on this Easter morning. Each older child helped with a younger child. It would be a tremendous blessing for all of us. Gino, a teen, would lead two children to Jesus. Anali & Gladys took many of the younger girls to the communion table.