Bob left for a couple of weeks in the states.
There were 60 winners in our year long "Let's play together" so today they went to water park & playground from 7am until 7pm in Esquintla.
The Hunts arrived & are looking at what is needed in the baby dorm.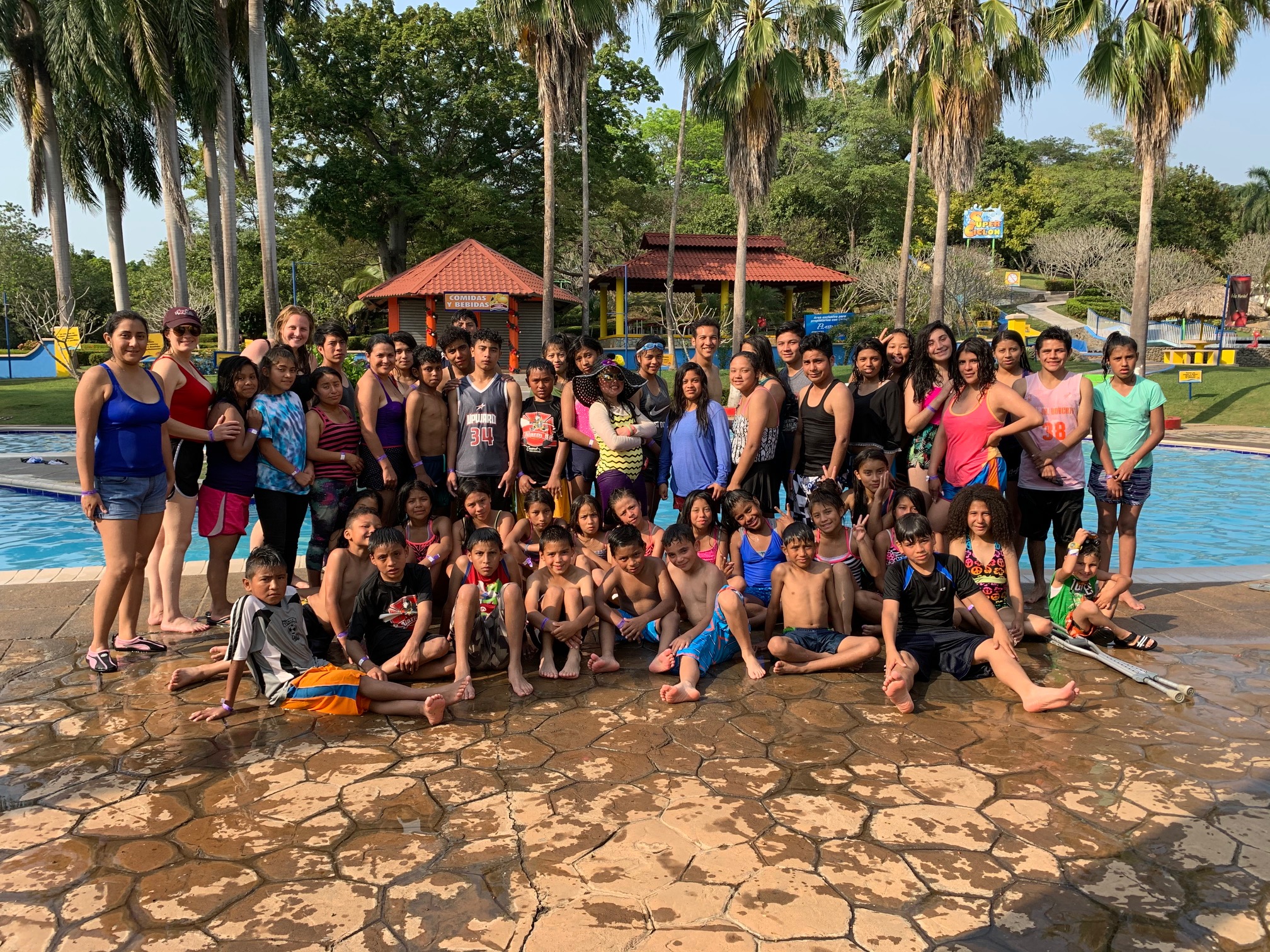 7/8/2003. We were blessed today with 6 lap top computers for the office. We also received a baby boy.
7/9. We went to the city to have some legal work done. We also printed flyers for the medical clinic we will provide for the people in our area. Dr. Buck & his Mississippi medical team will begin Sunday. They will provide medical services from 8am-6pm. We printed 1000 flyers in San Bartolome, San Lucas, Santa Maria, Santa Lucia and Santiago. Engleber is only 8 and his mother is dying from HIV. We are allowing her to come as often as she can but the time is growing short. We felt moved by the Lord to pay off her debt on the small house she lives in so that one day Engleber can have a "family" home. The mother went to a judge and placed him here under my name until he is 18.
7/10. Our board began arriving yesterday and the rest will come in today. This is a critical meeting as Carlos will step into my position this Sunday.
7/11. Today is my birthday. I spent it listening to hours of dialogue as we held the board meeting. Here is what we discussed as we were thinking of letting Carlos take over day-to-day responsibilities. The areas of responsibility would be staff development, food services, laundry, dorm discipline, etc.