We received two new children last night. The teams had snacks with the baby dorm at 9m; crafts with Estrelitas at 10; crafts with Cometas at 11 and in the afternoon they crafts for dialysis, Esperanza up and down.
The other team had a soccer tournament for the older boys yesterday and today they had a tournament with Vencedores boys. So lots of activity!
girls shopped, swam & went to a movie so they are having fun. Dottie had copies of 5 photos for each girl which is always a big treat for them.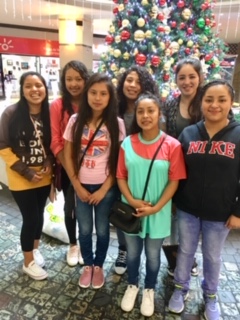 6/1/2003. We had Bible with the children & the group that is here. Luis Thomas wrote a song for the children entitled "Little Brown Eyes". It was powerful. Some of you remember Delmi who arrived at Casa when she was 4 years old. Her father had killed 2 men. For years she hated him but today she is a teenager and asked if she could visit her dad in prison. I took her and she led him to Jesus. It was remarkable & eventually he would be released from prison & his first Sunday free he came to Casa & shared his testimony. While in prison he studied the Charles Colson ministry program and was ordained a minister. Nothing is impossible with God.
6/2. Danny drove to the Mexican border to pay the taxes on his truck. David & I went to separate banks to cash checks so as not to establish a pattern since we have been robbed 4 different times.
6/3. It is 7pm and Analy just returned from school. She was jumped by 5 men with knives. They stole her cell phone, professional calculator & purse. They even slapped her. There were witnesses everywhere and no one raised a hand to help. She is very shaken. I took Luis T. to purchase washer & dryer parts and he was able to fix Dottie's machines so she is a happy woman. The paperwork arrived for the next container. Mike B. is doing an awesome job. The Lord sent two infants and 4 other children today.
6/4. I met with the owner of Roboplast which I the company that makes the huge 500 gallon water containers. We worked out a price for two containers. The team began tiling the office complex. John took children to the court in Mixco & Eddy took another group to the judge in Chimaltenango. The courts called and then sent 2 more infants and asked if we could take 6 more.