One of my greatest blessings is to walk with one of our children at their collage graduation. Today I escorted Marlin Munoz.
In November I will escort Karla & Analy. God has been so good to me and Dottie to have seen so many children saved, healed & educated.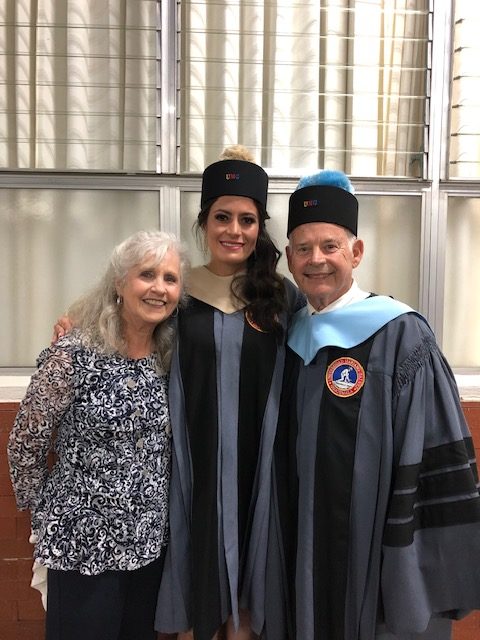 1/11/2003. I went to pay my property taxes and you cannot imagine how difficult it is. The first few years they could not find the paper work so they took 3 years before they could locate the ledger in the hall of records in Guatemala City. In fact we would discover years later that one parcel of land was illegally sold to us. It took another 2 years before that was reconciled. At this point we have purchased 8 pieces of property and by 2019 we would have added 9 more pieces. One of the main problems is that a century ago when land was being sol to the Indians the measurement used was a man's stride. Of course someone short like me has a short stride whereas others have a long stride.
Another problem was that the first portions of land were recorded in the name of Michael Dawson Clark and then all the other portions of property they recorded them as Michael Dawson Clark Barre' which added my mother's maiden name so the land register said it was two different people. It took months to reconcile that problem.
1/12. It was such quiet and tranquil Sunday.
1/13. The judge from the Second court in the city called and asked if I could come get her entire staff and give them a tour of Casa. About an hour later the Human Rights office sent 2 people to inspect he home. Everything turned out ok but is was a head scratcher for a few hours. The police brought us a girl from Liberdad, Mexico who had run away from sex traffickers.