VBS is doing things with dorms that they had an earlier program for so the children are doubly happy.
Alex and I went to the city to get paper work signed for the flatbed truck and the title was not original so we have to go through another process. Nothing is easy!
Walt's team went to one of the worst hit areas by the volcano and installed a stove and helped a lady who lost 13 family members. She wanted them to help dig for bodies.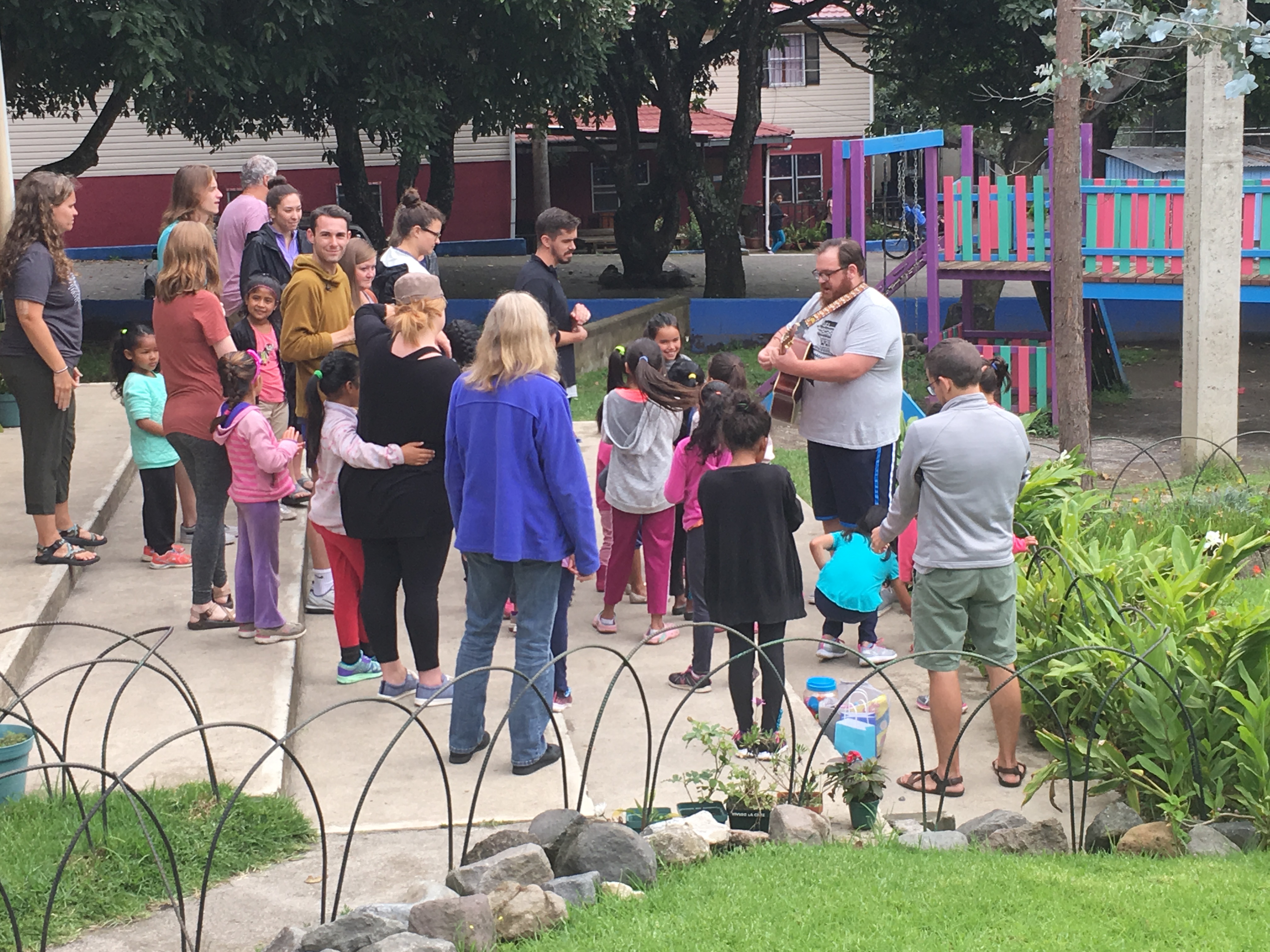 It was at the funeral of our daughter that God moved in a mighty way. As we were finishing up the graveside service a professor from Northwestern leaned over to me and said "Mike, I want you to come back to college. If you come teach three courses we will give you a full scholarship for your masters degree, a salary, pay for a secretary to type your thesis and provide living quarters".
Before I could answer Dottie said, "He will do it". So we returned to Bakersfield to have some chromosome testing done in order to see if we should try to have another child. The tests showed to be negative and the physicians told us it was fine to have children.
The first year back in Louisiana Dottie worked as I studied and taught my classes. The second year we decided to have another child. Near graduation our second girl was born. She, too, was severely mentally retarded and had the same heart defect.
Then I asked if the child would live and the doctor said, "Based on the information on your children born in California we believe that this child will live only 3 months or so". When the doctors told me I asked them to not share with Dottie that the baby would die. I was certain the baby being retarded would not bother Dottie.
Then two weeks later I received a life changing phone call. After the birth of our second child and I was told that she would not live I asked the physician not to tell Dottie. But God has special plans. I graduated with my Master's Degree and returned to work at the institution for retarded children in Pineville. There were over 2000 residents.