Gladys, Dottie and I left early to go to the market in Antigua and purchase the flowers for the bouquets. The girls each made their own bouquet to carry tomorrow.
Oscar and the college boys marked off the parking lot with parking areas because we have so many cars now.
Dottie ironed the dresses for the quinceneras so everything is on schedule.
We were shocked today when Oneisy ws sent home. She still needed much physical therapy. Hard to understand!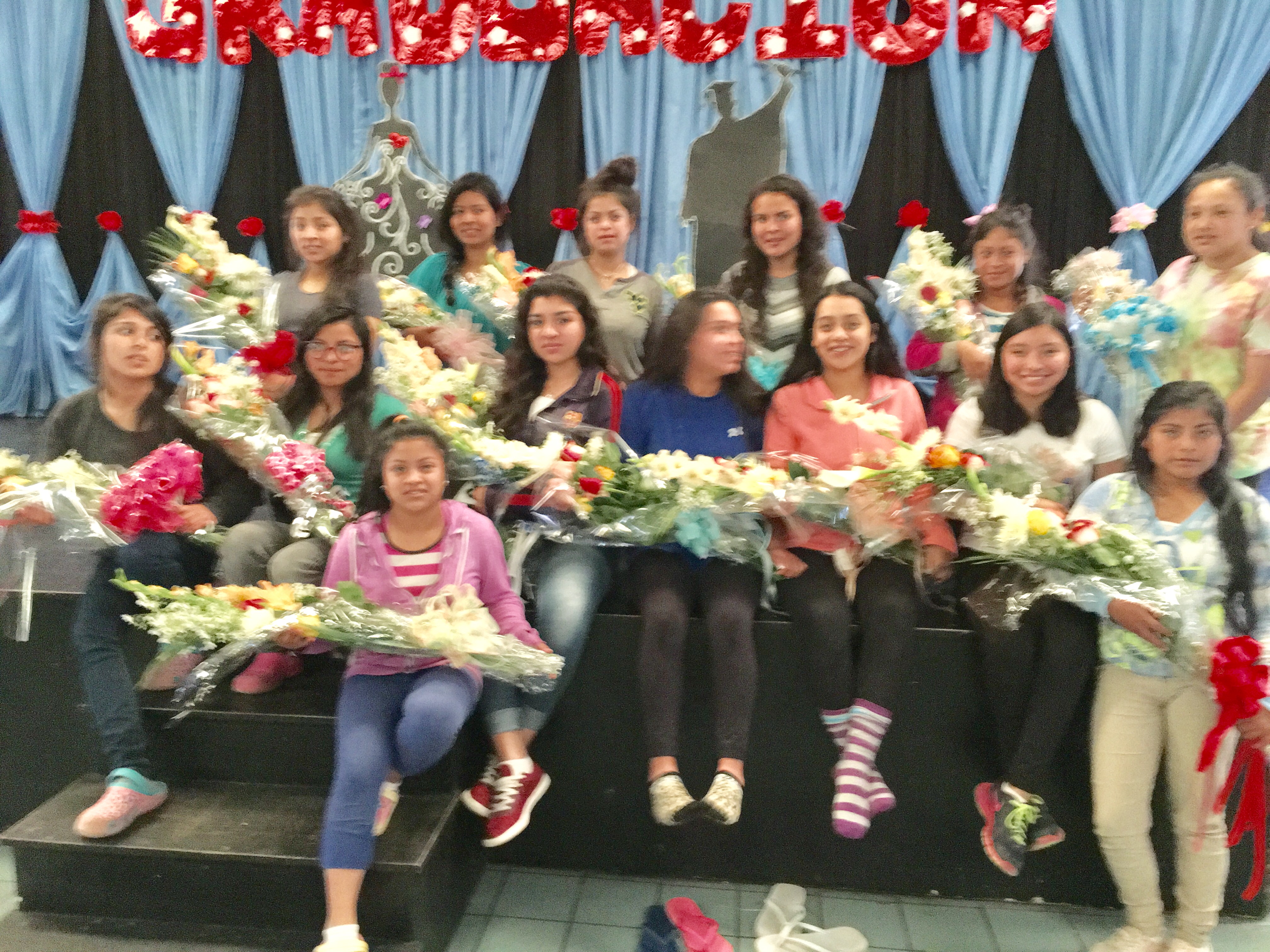 June Hunt shares the truth of making decisions.
Don't focus on doing more tasks, but focus on doing fewer tasks well. Since we began the transition I have given more and more responsibilities to the team. I am trying to do the things necessary to place the ministry in the hands of Josue', Sebastian, Etc. Therefore I am slowly backing off of day- to -day decisions.
Don't accept impossible deadlines but factor in "pad" time. The more pressure you have the worst your decisions will be. Give everything time to simmer and roll through your mind as you look at options.
Don't leave decisions hanging-decide on your course of action. Do not procrastinate.
Don't all the desires of others dictate to you how you spend your time. I have never been a "social" person. There is a time to play and a time to work so separate them.
Don't assume that emergencies to others are your emergencies. I am certain Sebastian is the man to continue as general director. I get easily flustered and want to do something now. He is calm and cool and willing to get all of the facts.
Don't say yes when you should be saying no. There is no doubt one the the major reasons I have experienced stress is because of my inability to say no. The judges call me "The Gringo who will not say "No". Knowing you cannot solve every problem brings you closer to being a positive decision maker.