8th:(not published yesterday)  Dottie took Marlin Estefany to get her dress as well as the clothes for bridesmaids & groomsmen. The civil wedding will be here at Casa on Saturday with the church wedding one week later. With needing dorm parents we also are in need of drivers. Court sessions, medical appointments as well as psychological visits we truly need 2 drivers minimum per day. Gladys bought all the dresses for the girls for Christmas. She has removed such a load from us. Today we paid the last of the extra salaries making it 28 years in a row God has finished in the black at Casa. We owe no man anything except to love him.
————————————————————————————————————————————————–
9th: The Estrelitas, Espranza, and dialysis dorms were invited to a private showing at a theater in the city so we chose the 50 most deserving and it was an all-day affair.
This is the first year that I can remember that we were not provided enough shoes for the children so we will be having to purchase both school shoes & tennis shoes for many children. But God is able!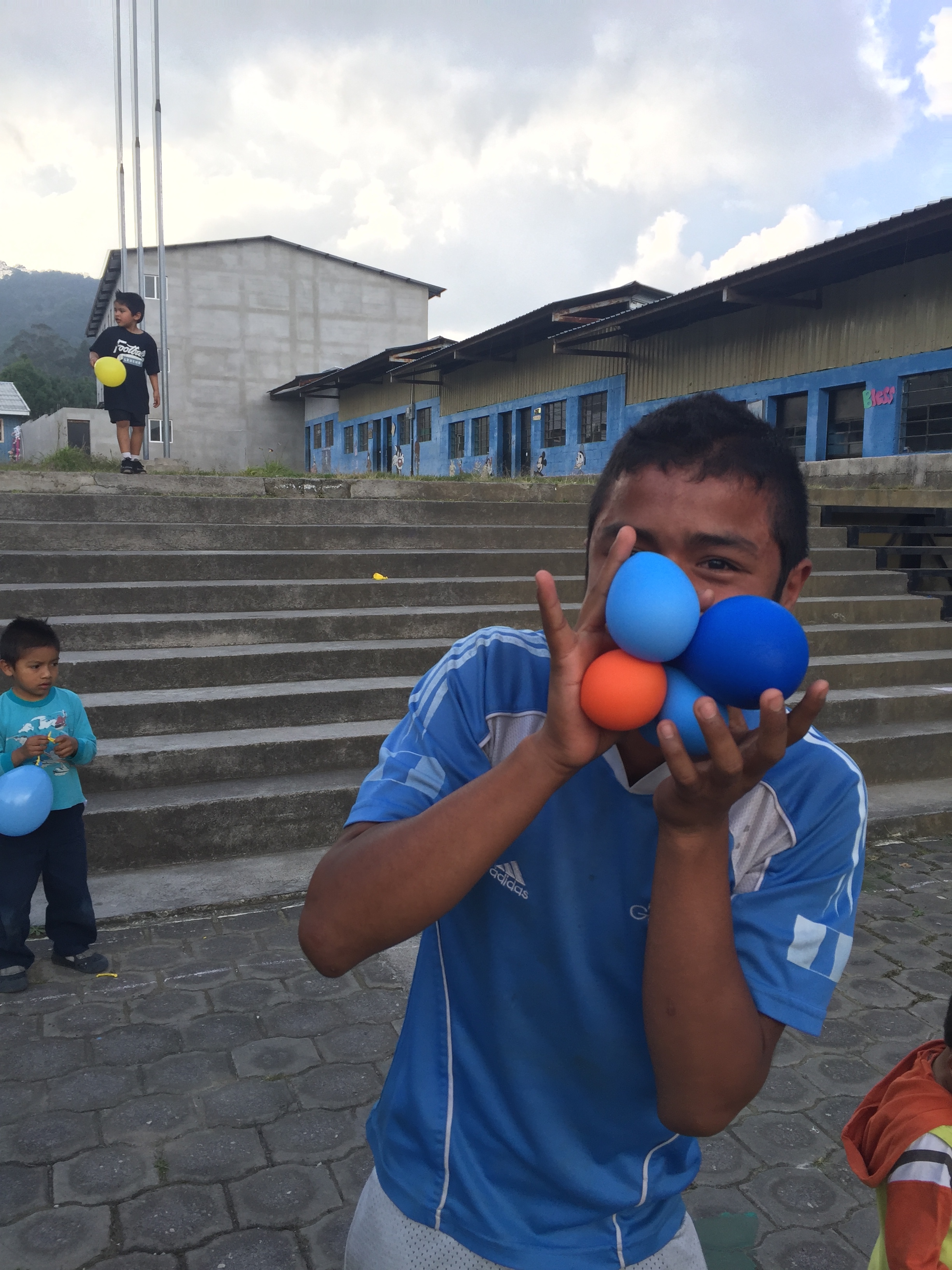 Watching over 60 little boys requires blowing up balloons in bunches.
I am taking an one or two-day break to share with you about age. I read yesterday that the average age of death for Americans has gone DOWN over the last few years. Cancer, Aids, Heart disease and other deadly diseases have INCREASED the last few years. The average age of death for Americans is 78.1 years.
Psalm 90:12 "So teach us to number our days, that we may apply our hearts unto wisdom." As I look around at my transition young people I am jealous. When I walk through the baby dorm or the two youngest dorms of boys and girls I am jealous. They are all so young and I am oh so old.
When Elijah is taken to heaven alive in a chariot Elisha was asked by the other prophets to begin a school of the prophets. It grew and soon became too small for them. So different schools were built and while working an iron axe head fell into the water. Iron was truly as valuable as gold. The Philistines would love to have that axe head.
But here is the point. Elisha was available, accesible and approachable. Your phone cannot be off the hook. You are not an 8 to 5 Christian. I have had 3 different couples in years past who thought that they were "on the clock" as house parents. A true Christian is available 24 hours a day. If we are to use the days that we have left ordained of God we cannot lose the weapons the Lord has given us to work with. Time is my enemy as well as my greatest weapon.
I am aware that I need to get so much more accomplished.