The house parents have been doing an excellant job of trying to keep all of the kids busy. Vacation time can be boring so a number of different games & competitions are being organized.
I took some old kids with me & we sorted things for Christmas. I am 98% finished.
Dr Hnes has been able to get us an x-ray machine and a Dyna Rad film reader so now comes the task of getting it to Guatemala.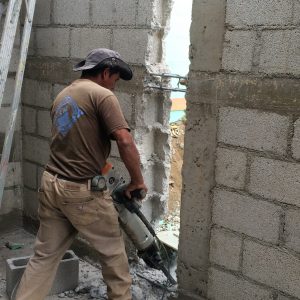 I hve been spending a minimum of 6 hour per day studying the Book of Hoseas. It is amazing how much we can learn about our present times and circumstances by studying a book written over 2500 years ago.
Hosea is the story of a man who is told by God to marry a prostitute. She will have 3 children who will all be named by God to demonstrate that the nation of Israel has been unfaithful and God will soon wash Hs hands of them. The wife, Gomer, becomes an adulteress and abandons both her husband and children.
She falls os low and I suppose due to the sexual activity her body is worn out. No longer useful she is placed on the slave block. God now tells Hosea to go and buy her back and love her.
1. God loves Mike Clark in spite ofhs sins and faults.
2. I can count on God's faithfulness even when I am unfaithful.
3. Repentence is always the first step back to God.
4. God gives me the strength to resist the world's daily pull on me.